5 reasons why you should choose iPhone repair in Vancouver
Cell phone Repair Tips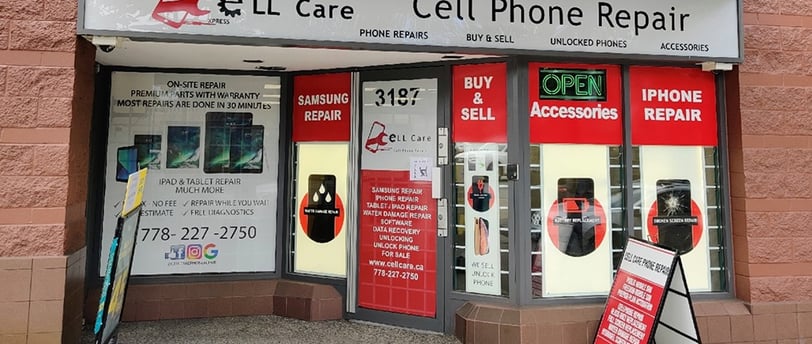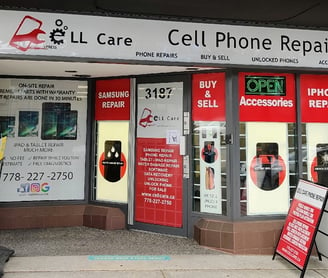 John had a problem. His iPhone was broken and he didn't know what to do. He needed an expert in Vancouver that could repair his phone quickly, for a reasonable price. After researching online, John found the perfect option: iPhone repair services in Vancouver. With years of experience repairing iPhones of all shapes and sizes, these professionals provided excellent service at competitive prices.
When it comes time to choose an iPhone repair shop in Vancouver, there are many factors that should be considered. How long has the company been around? What kind of customer reviews have they received? These are just two among others that you should take into account when making your decision. In this article, we will look at five reasons why you should choose iPhone Repair in Vancouver for any of your device issues.
From experienced technicians and good value for money to convenience and satisfaction guarantee, choosing professional iPhone repair services can help make sure your device is back up and running without breaking the bank! We will explore each one of these benefits so you can find out why using specialist services is the right choice for anyone who needs their devices repaired fast and professionally.
Quality of Service
When it comes to choosing an iPhone repair in Vancouver, one of the most important considerations is the quality of service. After all, you want your phone repaired quickly and correctly so that you can get back to your daily life without any further issues. Fortunately, there are several experienced professionals in Vancouver who specialize in repairing iPhones and other smartphones.
These technicians have a wealth of knowledge when it comes to diagnosing problems with phones and recommending appropriate solutions. They also use high-quality parts for repairs, ensuring that the job is done right the first time around. Furthermore, they typically offer quick turnaround times on their services—the average repair should take no more than a few hours or days at most. And if something does go wrong during the repair process, these technicians will be happy to work with you until everything is fixed properly.
All this adds up to peace of mind knowing that your phone will be taken care of by qualified professionals who know what they're doing and stand behind their work. With such reliable service available in Vancouver, it's easy to see why many people choose professional iPhone repair over DIY methods. From here we move on to consider another important factor: the reputation of technicians in Vancouver for providing excellent customer service.
Reputation of Technicians
Another important factor to consider when choosing an iPhone repair in Vancouver is the reputation of the technicians. After all, you want to ensure that your phone will be repaired correctly and quickly without any additional issues or delays. Fortunately, there are several experienced professionals who have built up a strong track record of providing excellent customer service.
For instance, one technician has been offering iPhone repairs for over 10 years and has earned hundreds of five-star ratings from customers on Yelp. This reflects his commitment to quick turnaround times and quality workmanship—he even offers same-day services for urgent cases! In addition, many other technicians provide similarly high levels of customer satisfaction with their services; you can easily find reviews online about how reliable their repairs are and how satisfied people were after having their phones fixed.
By ensuring that the technician you choose has a good reputation for customer service, you can rest assured knowing that your phone will be taken care of properly and efficiently. With this in mind, let's move on to discuss another major consideration: cost-effectiveness.
Cost-Effectiveness
The cost-effectiveness of iPhone repairs in Vancouver is also something to consider. Generally speaking, professional repair services will be more expensive than DIY options, but they can also save you time and money in the long run. With a certified technician, you won't have to worry about buying replacement parts that don't fit your phone or dealing with any unexpected problems that come up during the repair process. In addition, since these technicians are experienced professionals who specialize in working on iPhones, they often offer warranties for their work so that if anything goes wrong after the fact, it's covered under warranty.
Additionally, many shops now provide flexible payment plans for customers who need extra help covering the costs of their repairs. This makes it easier for anyone to get quality repairs without having to break the bank—especially when compared to purchasing a new phone outright!
When weighing all of these factors together, it's clear why opting for an experienced technician can be both cost-effective and convenient. Moving forward then, let's take a look at how the availability of parts affects the choice between DIY and professional repair services.
Availability of Parts
When it comes to repairing iPhones, the availability of parts can be a major factor in deciding between DIY and professional repair services. Fortunately for Vancouver residents, there are plenty of companies that provide quality iPhone repairs with access to all the necessary replacement components. Here's what you need to know about finding the right parts:
1) Quality matters – When searching for replacement parts, make sure they meet Apple's standards for compatibility and performance. This will ensure your phone is running optimally after being repaired.
2) Consider refurbished parts – Refurbished or used parts may cost less than brand new ones but carry an increased risk of malfunctioning over time due to their age or previous use. It's important to evaluate each option carefully before making any decisions.
3) Look out for warranties – Many repair shops offer warranties on their workmanship as well as the parts they sell, so it pays to do some research ahead of time. That way, if anything goes wrong down the line, you'll be covered!
All these things considered, having easy access to quality parts makes opting for professional iPhone repairs in Vancouver much more appealing—especially when considering the convenience of location too! With the most reputable repair stores located downtown or within close proximity of popular shopping areas, getting your device fixed has never been easier.
Convenience of Location
Moreover, the convenience of location should be a major consideration when choosing an iPhone repair shop. With most reputable stores located downtown or near popular shopping areas, you don't have to go out of your way to get your device fixed. This makes it easier for busy individuals who may not have time to make long trips for repairs.
Plus, if any issues arise after the repair is complete, customers can easily return and take advantage of their warranty coverage without having to travel far away. Plus, many shops offer same-day service so you won't even need to wait around in order to get your phone back up and running again!
This all adds up to create a stress-free experience that allows you to quickly address any problems while avoiding unnecessary delays. As such, opting for professional iPhone repairs in Vancouver ensures fast turnaround times with minimum inconvenience—a great choice for anyone looking for hassle-free solutions!
Warranty Coverage
Another great reason to choose professional iPhone repair in Vancouver is the warranty coverage that many shops provide. Not only does this give customers peace of mind when entrusting their device into another person's hands, it also ensures they won't have to pay for any additional repairs should anything go wrong after the initial fix. Furthermore, some companies even offer extended warranties and lifetime guarantees on certain parts or services, allowing you to rest assured your phone will be taken care of no matter what happens down the line.
On top of that, most stores are staffed with experienced technicians who can quickly identify the cause of a problem and recommend solutions accordingly—all without charging hefty fees for a diagnosis like other repair centers might do. This means customers get more bang for their buck while still receiving high-quality service from qualified professionals.
Thanks to these added benefits, choosing an iPhone repair shop in Vancouver gives users access to reliable repairs backed by comprehensive warranties at competitive prices—a win-win situation all around!
Conclusion
In conclusion, iPhone repair in Vancouver is an excellent option for those looking to have their device repaired quickly and efficiently. From the quality of service provided by experienced technicians, cost-effectiveness, availability of parts, the convenience of location, and warranty coverage – you can trust that your phone will be fixed with great care. Moreover, a survey conducted at the beginning of 2020 reported that 86% of customers who had their iPhones serviced in Vancouver were fully satisfied with the outcome. This statistic highlights just how reliable these services are and shows why so many people choose them as their go-to source for repairs. With numerous benefits to consider when selecting an iPhone repair provider, it's no surprise that choosing one located in Vancouver offers all the more reasons to do so.
We Repair Everything on Your Phone
Whether it's a cracked screen, water damage, or a faulty battery, our experienced technicians can fix it. We use the highest quality parts and materials to ensure that your device is restored to working condition, and that the repair lasts for years to come. We also offer free estimates and a 100% satisfaction guarantee.