Get Your Cell Phone Repaired by Mail in Canada.
Get Your Cell Phone Repaired by Mail in Canada.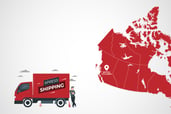 Are you having trouble finding a reliable phone repair shop near you? Well, we have a simple solution for you. Get your cell phone repaired by mail with Cell Care Phone Repair. We provide the best mail-in repair services for any kind of cell phone throughout Canada. Simply follow the instructions given below.
Step 1: Submit The Form
To get started, please fill out the given form and hit the submit button. We will then send you a free pre-addressed shipping label so that you can send us your device.
Step 2: Ship us your defective device
Now, carefully wrap your phone or tablet in bubble wrap and put it in the box so that it cannot move. Don't forget to attach the mailing label as well. It's a must!
Step 3: We send back repaired device
Once we receive your device, our technician will begin repairing it as soon as possible. We will make every effort to complete the repairs as quickly as we can. Once the repairs are finished, we will send your device back to you.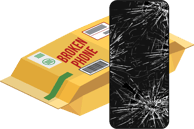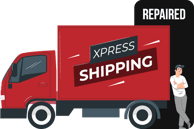 Mail-in Repair Service Form
Cell Care Phone Repair is one of the best cell phone repair companies in Vancouver, and we have expanded our services to Burnaby and New Westminster. With thousands of broken cell phones repaired, we have received over 500 five-star reviews on our Google My Business profile. Our excellent service has satisfied many customers, making us the right choice for your mail-in cell phone repair needs. Don't waste any time - send us your cell phone today to get it repaired by mail!
Why Choose Our Mail-In Repair Service?