5 tips for cost-effective cell phone repair in Vancouver
Cell Phone Repair in Vancouver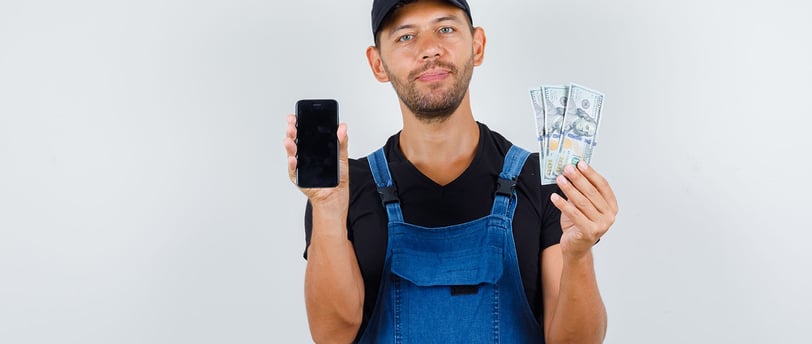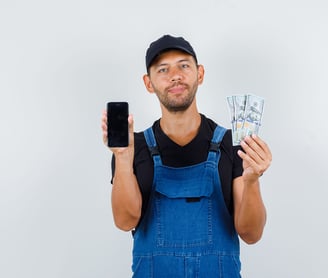 The cost of cell phone repair can be daunting for anyone living in Vancouver, where the high cost of living is already driving away many people. But there are ways to get your device fixed without breaking the bank. In this article, we will provide five tips for getting a cost-effective cell phone repair in Vancouver that won't leave you out of pocket.
Whether it's an iPhone or Android device that needs fixing, these tips will help you find reliable and affordable solutions so that you don't have to worry about spending too much money on repairs. We'll look at everything from DIY fixes to professional services, as well as what to avoid when looking for cheap cell phone repair options in Vancouver.
So if you're worried about having to pay exorbitant amounts just to fix your beloved device, read on! This guide will give you all the advice and information you need to make sure you get the most value out of your cell phone repair experience while still staying within budget.
Research Your Options
For anyone needing cell phone repair in Vancouver, navigating the process can be a daunting task. To get the best deal possible with minimal stress, research your options before taking action.
Weighing up all feasible repairs can feel like an uphill battle, especially if expensive replacement parts are needed. But don't despair! Keep your eyes peeled for online deals and offers to help you save money while fixing your device. Look out for discounts on websites such as Groupon or Coupons Plus Deals that may provide cost-effective solutions. It's also worth checking local retailers who offer bargain prices – sometimes these services can be just as reliable as those offered by major brands.
When researching potential fixes for your phone, keep an open mind about what kind of maintenance is available – it might surprise you how much money you could save. Don't forget to ask friends and family too; word-of-mouth recommendations often prove extremely useful when looking for reputable repair technicians at lower rates than usual…
Consider Third-Party Repair Services
Another way to save money on cell phone repair in Vancouver is to consider third-party repair services. Many independent technicians offer great deals and often have access to a range of parts that you won't find elsewhere, making repairs cheaper than they would be with major brands. Of course, it's important to ensure the technician you choose is experienced and reliable – but this doesn't mean opting for a big-name provider automatically guarantees quality service.
It's also worth looking into DIY options if your device isn't too complicated. With some models, simple maintenance can be done without specialist help and at no extra cost. There are plenty of online tutorials available so why not give them a go? Even if you don't manage the fix yourself, these resources could provide useful insight into what needs doing – which means taking it somewhere else will be more straightforward (and cheaper).
Whether you decide to try repairing it yourself or opt for professional assistance, make sure you're fully aware of all potential costs before committing to any service or part replacements. Asking around family and friends can also help narrow down reputable companies who offer competitive prices – so seek out reviews first then shop around!
Ask For Referrals
It pays to be savvy when looking for cost-effective cell phone repair in Vancouver. Asking friends and family is a great place to start, and their recommendations could lead you to reliable technicians who offer competitive prices. Don't be afraid to ask around – word of mouth can often provide useful insight into the quality and price of local services.
You may also want to consider online forums such as Reddit or Quora, where people discuss experiences with different businesses. Reading through customer reviews can give you an idea of what kind of service each company provides, which should help you make an informed decision on your own repairs. Plus, many users will recommend places they've found good deals at – so it's worth doing some research before committing to any one option.
Once you have identified potential providers that meet your criteria, don't forget to look out for discounts and coupons too! Companies often run promotional offers so keep an eye out for these – especially if you're planning larger repairs rather than just basic maintenance work. With the right knowledge (and a bit of luck!) you'll soon find the most cost-effective solution available in Vancouver.
Look For Discounts And Coupons
Savvy shoppers know that discounts and coupons are often the best way to save money on cell phone repair in Vancouver. With so many providers offering services at varying prices, it's worth taking a few minutes to compare different options before committing to one. Additionally, there's no harm in asking if any promotions or deals are being offered – even the slightest discount could make a huge difference in the long run.
A recent study found that almost 70% of people look for online coupon codes when making their purchase decisions – proving how cost-effective these can be. For example, some companies offer 10-20% off parts or labor costs when repairs are done within a certain timeframe – an incentive which should definitely not be overlooked! Of course, this is only one type of promotion available – always ask around as you never know what kind of savings might be up for grabs.
With these tips in mind, always ensure that you get your money's worth by comparing multiple offers and looking out for any special deals. Doing so will help guarantee the most budget-friendly (and high-quality) experience possible!
Buy Quality Parts And Accessories
Now that discounts and coupons have been considered, it's time to focus on another key factor: the quality of parts used. When repairing a phone, always remember that cheaper components may be attractive initially – but they can also lead to costly problems down the road. Therefore, opt for reputable brands with solid warranties in order to ensure long-lasting results.
Additionally, don't forget accessories such as protective cases or screen protectors – these items can help safeguard your device from future damage and keep repair costs to a minimum. Plus, many include lifetime guarantees – meaning you won't need to worry about replacing them anytime soon! For extra peace of mind, look for reviews online before making any purchases; this will give you an idea of how reliable each product is.
When it comes to cell phone repair in Vancouver, buying quality parts and accessories is essential for getting the most value out of your investment. With just a bit of research and comparison shopping, savvy shoppers can make sure their phones are well taken care of without breaking the bank.
Follow Manufacturer Recommendations
The manufacturer of your phone likely has specific guidelines for repair and maintenance – and it's important to follow them. After all, their experts designed the device and know what works best for its particular components. Plus, when you stick with their recommendations, you can be sure that any parts or accessories used will fit correctly and work properly.
When following a manufacturer's instructions for cell phone repair in Vancouver, don't forget about user manuals too! These documents contain valuable information on how to troubleshoot common issues as well as care tips. Even if you're not technically inclined, they may provide just enough insight to help identify potential problems before they become expensive repairs.
Lastly, take advantage of online forums; these are great resources where users share advice based on real-world experience. Whether someone is looking into replacement parts or simply trying to figure out why their battery isn't lasting very long – there's bound to be someone who has faced similar circumstances and can offer helpful insights. Keeping up with industry trends is key when it comes to cost-effective cell phone repair in Vancouver – so make use of available resources like these!
Conclusion
In the end, repairing your cell phone in Vancouver doesn't have to be expensive. By following these five tips, you can save money and still get a quality repair job done. With some research and clever shopping strategies, you'll find that getting your phone back up and running is not as costly or difficult as it may seem at first.
Imagining yourself holding a newly repaired device brings feelings of accomplishment, satisfaction, and relief – no more worrying about whether or not you made the right decision when choosing the repair shop! So take a deep breath and remember: if there's an issue with your cellphone, then chances are good that cost-effective solutions exist. Whether it's researching options online, asking for referrals from friends and family, looking for discounts and coupons, buying quality parts and accessories, or simply following manufacturer recommendations – don't let budget concerns hinder you from restoring your beloved device to its former glory.
We Repair Everything on Your Phone
Whether it's a cracked screen, water damage, or a faulty battery, our experienced technicians can fix it. We use the highest quality parts and materials to ensure that your device is restored to working condition, and that the repair lasts for years to come. We also offer free estimates and a 100% satisfaction guarantee.